Call (785) 486-2807 For An Appointment Today!!
WE ARE BACK IN THE OFFICE WITH NORMAL OPERATING HOURS!! 


Welcome to...
The Heartland Center for Dental Wellness website...


at The Natural Dentist.net. Your source for general and biological dentistry, conveniently located in Horton, Kansas.
____________________________________________________________________________________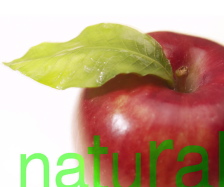 OFFICE HOURS:

MONDAY-THURSDAY 8:30-1:00, 2:00-5:00
---
Please browse our web site, meet our team, learn about all of our services and get to know us. We hope that you'll see, that at the Heartland Center for Dental Wellness, our goal is to work with you to achieve the best oral health, the most beautiful smile and most favorable dental experience in the Heartland. And speaking of beautiful smiles, we now offer Invisalign (invisible orthodontics). 

---
In our practice, we want you to feel relaxed and at home as we work together on building a personal relationship with each patient. We've invested in the latest technology and services to make dental procedures more comfortable and with less anxiety. The services we provide include routine exams, cleanings, fillings, endodontics (root canal treatment), periodontal treatment (gum therapy), restorative, cosmetic work (including veneers and whitening), esthetic crowns, orthodontics, TMJ treatment and our flagship - biological dentistry (holistic dentistry). In fact, if there is a kind of equipment or service that will improve our effectiveness and enhance your care, then we make every effort to offer this service to you.


Some examples of the special treatment you can expect here include:
Nitrous oxide (laughing gas), oral sedation, and Sleep Dentistry are available to fit your needs.
An intra-oral camera that accurately portrays your teeth in a digital format so that we can discuss the dentistry you may need or want.
Caesy DVD, a patient education program designed to be used chairside, includes more that 200 multimedia presentations, covering virtually every topic in dentistry.
Air-abrasion filling preparation instead of drilling; with tooth colored, light-cured composites instead of silver mercury amalgams.
A sterilization center engineered to make proper technique a certainty.
Stereo headphones for radio or CD to help eliminate the sound of 'the drill'.
We provide these services right at your chairside, where we can discuss things and you can relax. 

---
Our treatment planning is very conservative in nature.

---
Patients are seen one-at-a-time, and on time.
What this means is that, when you come in to our office, you will generally be the only patient here and you will have our full,  undivided attention. And, we will only recommend dental treatment for you that we would have for ourselves.

Finally, as you meet our team through their bios, you'll notice that we choose our members carefully. Not based solely on clinical knowledge and professional qualifications, but on personality as well. We function as a team, but more importantly as a family.
As 'wellness' providers, we are constantly pushing ourselves to keep up with the latest information and to improve ourselves in every aspect of the practice. A day doesn't go by that we don't use our resources to research a hot new topic. In fact, every member of our team strives daily for the highest standard.. the only standard, our patients deserve.

---
We only use biocompatible materials.


You may at this point be asking, what does wellness have to do with dentistry? What is biological or natural dentistry? Why should I even care?!
Biological dentistry, natural dentistry, environmental dentistry, and holistic dentistry are all terms that essentially mean the same thing. One phrase has replaced another over the years, but they all point in one direction. Simply put, biological dentistry (current buzzword) only uses techniques and materials that are compatible with you and is consistent with good health.
What is so special about that? Doesn't every dentist use biocompatible materials? 
Just because it passed the FDA approval process, doesn't mean that it is biocompatible with you. It just means that it passed for the mass majority of people. As an example, one person may be mildly allergic to something, while someone else is highly allergic to the same thing. Another person may not be allergic at all! And allergies are just one component of the mix!
A biological dentist or natural dentist will test for biocompatibility of materials for each individual person. This is just the beginning of the difference between biological dentistry and regular run of the mill dentistry. For further information on biological dentistry, click here.
---
If you have no interest in biological dentistry or the differences, no worries. We will still provide you with only the best that dentistry has to offer. Make yourself at home, put your feet up and stay awhile.

---